Every Monday I'm going to give a rundown of what I'm writing, what I'm reading and what I'm thankful for. In short, the Whatims. Hopefully this will help out with three things: 1) Keep this fella on track to write everyday, 2) Spread the word about good books, and 3) Kick off the week with a little gratitude to avoid a Cathy case of the Mondays.
So here we go!
What I'm Writing: I'm nearing the end of a first draft of a middle grade fantasy-adventure. It's about a love-adverse boy who finds himself stuck in a fairytale, and the only way out is to help Prince Charming find true love. I'm writing the ending this week, and I'm (Lisa Vander)pumped to get started on the revision! There will be a lot of fairytale research involved, which knowing me will include watching Disney movies and taking BuzzFeed quizzes on which Disney Princess would be my BFF.
I'm also working on a narrative nonfiction picture book about jellyfish! I'm shocked that I'm trying my hand at nonfiction. It's always scared me, but it's been a fun adventure. I'm nervous but excited!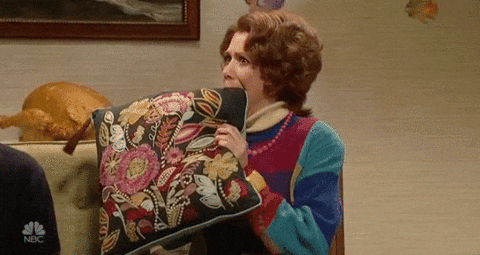 What I'm Reading: Kim Tomsic's THE 11:11 WISH! I have been on the edge of my seat waiting for this book. It's about a girl named Megan who starts off a new year at a new school by making a wish at 11:11, resulting in all sorts of magical hijinks, both delightful and disastrous. I was lucky enough to see an early draft of this from Kim, and this book is everything I want and more! Kim, it's catastrophically good!
I'm also reading a lot of picture book nonfiction right now to get inspiration for the jellyfish project I mentioned above. This week it's IF SHARKS DISAPPEARED by Lily Williams, and ALABAMA SPITFIRE: THE STORY OF HARPER LEE AND TO KILL A MOCKINGBIRD written by Bethany Hegedus, illustrated by Erin McGuire.
SHARKS is so well done, explaining the devastating effects the Earth could experience if sharks vanished from our world. Even though the subject seems like it could be rather doom and gloom, there is a strong feeling of hope throughout the whole book that details how an animal that might at first appear scary is actually an integral part of our environment that humans can help.
Bethany Hegedus is like my writing fairy godmother, so anytime she has a book come out, I'mma get that right away. Due to Harper Lee's history of being reclusive, I didn't know much about her, so I learned a ton about Lee's life in ALABAMA SPITFIRE. I had NO IDEA she was besties with Truman Capote! Erin McGuire's illustrations go so well with the story. I especially loved her depiction of setting. I could feel the slower pace of Alabama compared to the hustle and bustle of New York City.
I also left ALABAMA SPITFIRE feeling an even deeper drive to keep at striving to sell a novel one day, and also to buy a typewriter—preferably this fabulous pink Hermes one right here (not to say that Lee loved pink because as I learned from AS, she didn't, but she did clack away at her typewriter!).
What I'm Thankful For: BookPeople! My local independent bookstore here in Austin, Texas. I always feel so welcome when I walk through their doors, and they are outrageously supportive of their local authors. In fact, I walked in this weekend and was pulled aside almost instantly to sign more copies of WHOBERT. It made me feel like a rockstar, which despite the long hair I'm decidedly not. Plus, Shannon the School Visit Coordinator has been a dream in getting presentations set up at local elementary schools.
To the Book People at BookPeople, I LOVE YOU! Thank you for all that you do!